Quality producer
in its element
Your reliable partner
Element and hollow-core slab sales:
+358 40 3400 133
Hollow-core slab sales for private customers:
+358 40 3400 125
By email
myynti(a)pielisenbetoni.fi
Ready-mix concrete sales:
Joensuu +358 44 3400 820
Kuopio +358 40 3400 140
Lieksa +358 44 3400 830
Outokumpu +358 40 3400 132
By email
myynti(a)pielisenbetoni.fi
Element and hollow-core slab sales:
+358 40 3400 133
Hollow-core slab sales for private customers:
+358 40 3400 125
by email
myynti(a)pielisenbetoni.fi
Ready-mix concrete sales:
Joensuu +358 44 3400 820
Kuopio +358 40 3400 140
Lieksa +358 44 3400 830
Outokumpu +358 40 3400 132
by email
myynti(a)pielisenbetoni.fi
by email myynti(a)pielisenbetoni.fi
Element and hollow-core slab sales:
+358 40 3400 133
Hollow-core slab sales for private customers:
+358 40 3400 125
Quotation request for ready-mix concrete:
by email myynti(a)pielisenbetoni.fi
Ready-mix concrete sales:
Joensuu +358 44 3400 820
Kuopio +358 40 3400 140
Lieksa +358 44 3400 830
Outokumpu +358 40 3400 132
Pielisen Betoni
 Quality and reliable delivery for more than 45 years
Pielisen Betoni is one of Finland's largest concrete element manufacturers. We are well-known for our good quality and reliable delivery. Pielisen Betoni manufactures concrete elements such as hollow-core slabs, reinforced concrete and pre-stressed concrete beams, columns and ready-mix concrete for building site needs.
Our business idea is the punctual delivery of concrete and the rock-solid quality of our products. For our part, we want to promote the smooth running of customers' construction projects profitably and with high quality. We nurture long-lasting customer relationships.
We do what we promise.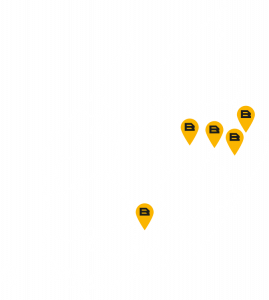 Our factories:
HOLLOLA
Kukonkankaantie 20
FIN-15880 Hollola
KUOPIO
Tehdaskatu 43
FIN-70620 Kuopio
JOENSUU
Ivontie 1
FIN-80260 Joensuu
LIEKSA
Tehdastie 12
FIN-81750 Pankakoski
OUTOKUMPU
Talkkitie 16
FIN-83500 Outokumpu
Switch: +358 44 3400 800